First and foremost, Thank You For Your Dedication and Service! We have friends and family that have served in the armed forces, and we understand and salute the commitment and sacrifice that you have made for our country and its citizens.
Catalano & Associates Realty has helped many veterans and service members purchase homes.  We have worked directly with veterans from many branches of the military, including SF and Reserves. Christina Catalano is familiar with the lending process and the unique requirements of active duty personnel.  Working with active duty service members has challenges, and our team can work within your requirements.  We can schedule off hour calls if you are overseas, close with a Power of Attorney while you are deployed, send mobile notaries to a Starbucks near base, conduct video showings if you cannot be here to see a listing, and work with your flight schedule.  Our past clients have used every one of these accommodations, and others.  Let us thank you for your service with our exceptional level of service and commitment to you.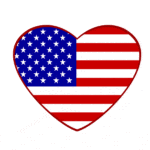 Veterans, active duty, and surviving spouses of service members that have met the Veteran's Administration service requirements are eligible for a mortgage loan backed by the VA.  VA Home Loans are provided by private lenders, such as banks and mortgage companies. VA guarantees a portion of the loan, enabling the lender to provide you with more favorable terms.  The VA offers several types of loan products that are summarized below.
Veterans with Disability Rating may be eligible for a waiver of the VA funding fee.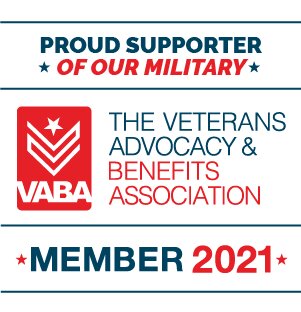 Helps you purchase a home at a competitive interest rate, often without requiring a down payment or private mortgage insurance. Cash Out Refinance loans allow you to take cash out of your home equity to take care of concerns like paying off debt, funding school, or making home improvements.  Requires a valid COE.
Native American Direct Loan
The NADL program helps Native American Veterans purchase, construct, improve, or re-finance a home located on Native American trust lands. Your tribal organization must participate in the VA direct loan program. You must also have a valid Certificate of Eligibility (COE).
Interest Rate Reduction Refinance
Also called the Streamline Refinance Loan, the IRRL can help you obtain a lower interest rate by refinancing your existing VA loan.  This loan is available to eligible veterans and service members that currently have a VA loan and allows them to take advantage of declining interest rates to reduce their monthly payment obligations.
Grants that help Veterans with a permanent and total service-connected disability purchase or build an adapted home or to modify an existing home to account for their disability.  Veterans with certain total and permanent disabilities related to your military service can obtain suitable housing with either a Specially Adapted Housing (SAH) or Special Housing Adaptation (SHA) grant.
Steps to Purchase a Home Using a VA Loan:
If you are thinking: There must be more steps than this to buying a home!  You are absolutely right.  A complete list of steps would make your head spin and your eyes cross from reading so much, but that's where we come in.  Catalano & Associates Realty is experienced and tested in this process and we promise to take the stress and detail away from you and shoulder that ourselves.  It's the least we can do for our service members and veterans!
"Christina has been a fantastic real estate agent for me from beginning to end (and beyond!). I came in as a buyer with a very specific type of downtown Austin townhome in mind, and she was able to find so many choices for me that I found the right fit on the first weekend of searching. Since then, her expertise and skill set has really shined as she has helped see me through several difficulties with the seller, lender, and title company and still manage an on-time closing at a great price. She works tirelessly until the finish, and I cannot recommend Christina any more highly."
Kyle T.
Army National Guard
"As a first time home buyer Christina was extremely helpful throughout the entire process. She stayed in constant communication with me and still checks in after it's all said and done."