You are about to embark on the biggest and most important investment of your life.  Do you feel a little nervous?  Most First Time Buyers do!
The two most important things you can do as a First Time Buyer are:
Hire a Real Estate Professional that is comfortable with First Time Buyers and has the time to walk you through the process.
Learn as much as you can about buying your first home.  [Hint: your best resource is mentioned in point #1]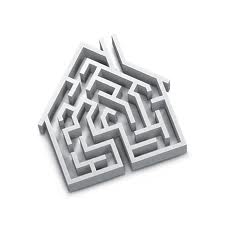 The First Time Home Buyer can be at a disadvantage, especially if you are buying a resale home.  The seller has bought a home before; they know the process and know your fears, concerns, and issues.  You owe it to yourself and your family to find out as much as you can to help you in the process, and to position yourself with a Realtor that has plenty of experience, patience, and knowledge to share with you.
Catalano & Associates Realty has helped many first time buyers, and those who have only purchase real estate in other states where laws and customs are different.  If you think about it, buying in a new state for the first time is very similar to buying for the first time.  Each state has different laws, contracts, and standard procedures.
What to Expect
Be prepared and know what to expect during your first residential purchase transaction.
About Brokerage Services
Find out about the types of representation and the responsibilities of Real Estate Professionals.
Making An Offer
Understand the steps and costs involved in making an offer to purchase real estate.
Colin B
First Time Home Buyer
"Christina was available for me at every step of the way, and in constant contact during the purchase of my first house. There were often confusing and frustrating issues with the builder and loan company which Christina patiently helped me through. She also made frequent trips as needed during the process which were many miles and hours outside of her office area."
Patrick O.
First Time Home Buyer
"Christina made herself available to me throughout every step of the daunting mission of buying my first home. I've since sent others her way who were equally impressed. I recommend her without hesitation whether you are a first time buyer or an old hand at it – she will take care of you!"